Zoveel kan Liber betekenen 2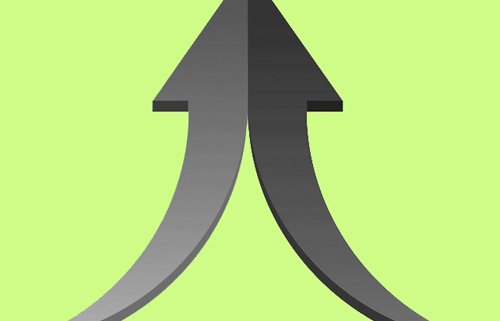 Nick: bevrijd uit een leven van uitersten.
Lang lijkt er voor Nick (28) weinig aan de hand. Wat hij aanpakt, lukt. Hij is sociaal, ijverig, prestatiegericht. Een voortrekker. Zijn ouders: elkaars uitersten. Moeder lief, gevoelig, zorgzaam. Vader slim, streng, dwingend, risicomijdend. Weet alles beter. Eist altijd het eerste, laatste en hoogste woord. Een normaal gesprek, een uitwisseling van opvattingen en meningen, respect voor de eigenheid van een ander: Nick kan het zich niet herinneren. Wat thuis telde: te presteren en gelijk te krijgen. Sensitiviteit, luisteren, gevoel – dat was voor vrouwen. En vrouwen doen het huishouden.
Vaders wil is wet. Nick weet eigenlijk niet beter. Maar als hij een paar jaar aan het werk is, begint deze overtuiging hem op te breken. Hij ontwikkelt zich tot bouwer en breker tegelijkertijd. Trekt nu eens aan, stoot dan weer af. Verliest zich in werk of in feesten. 'Ja, dit ben ik!', denkt hij het ene moment, 'dit is wat ik leuk vind!'. Om vervolgens compleet van gedachten te veranderen. De oorzaak: Nick heeft een andere kant van zichzelf leren kennen. Die van zijn moeder, maar dan versterkt. Hij blijkt hoog gevoelig. Verwarrend! Mannen mogen toch niet gevoelig zijn?
Echt kritisch wordt dit innerlijk conflict als de startup die hij van de grond tilde, aanslaat. Maar hoe beter de resultaten, hoe groener het gras aan de andere kant van de heuvel. Zou een andere sector hem beter hem passen? Of werken voor een baas? Moet hij op zoek naar een andere relatie? Nick krijgt het gevoel klem te zitten. Slaapt slecht, is snel prikkelbaar, lijkt op zoek naar redenen om wat hij heeft opgebouwd, ook weer te doen instorten.
Hulpverleners uit het reguliere circuit begrijpen niet wat hij ze zelf ook niet kan uitleggen: dat hij geen flauw benul heeft hoe hij de twee polen die zich in hem manifesteren met elkaar in balans kan brengen. Een middenweg zoeken, compromissen vinden? Nick zou niet weten wat dat is, hoe dat moet. En hij voelt zich de afgrond in glijden.
Een eerste gesprek met Thomas wekt vertrouwen. Nick is een conceptueel denker en heeft een onmiddellijke klik met de onontkoombare logica van het Liber concept. En hij ontdekt: 'zodra ik het oefenen oppak, werpt dit vruchten af, zie ik perspectief. Maar laat ik het erbij zitten, dan duurt het niet lang of ik ervaar alles weer als moeilijk en zwaar.'
Die ene en die andere ervaring, in de put, uit de put, ze moeten zich een aantal keer voordoen tot het Liber besef helemaal doorbreekt. Nick doorziet: 'mijn geluk, mijn besef van veiligheid, het is aan mij en het is in mij. En in niemand, niets en nergens anders'. Ook innerlijk is hij 'eigen baas' geworden.
Nick: 'terugkijkend zat ik gevangen in een rommeltje aan onbewuste conditioneringen. Ik kon alleen maar in uitersten denken, in zwart en wit, goed en slecht. Dat voelde benauwd en daarom probeerde ik er ook steeds weer uit te ontsnappen. Om in een volgende gevangenis, een ander uiterste terecht te komen. Dat ik dat patroon ben gaan herkennen, heeft me eruit bevrijd. Het voelt alsof ik nu pas begin te leven.'
https://www.libercoaching.nl/wp-content/uploads/sites/91/2019/07/merging_large.jpg
473
500
liber
https://cluster.swstatic.nl/wp-content/uploads/sites/91/2019/07/Liber-logo.png
liber
2020-03-28 11:42:31
2020-04-14 12:30:27
Zoveel kan Liber betekenen 2